I'm not sure when it started but at some point, it became a tradition in our family to give each new child a first Christmas decoration. Well, as it happens, a little while back our neighbours had their first child and as I like the tradition, I decided to make something a little special for the occasion.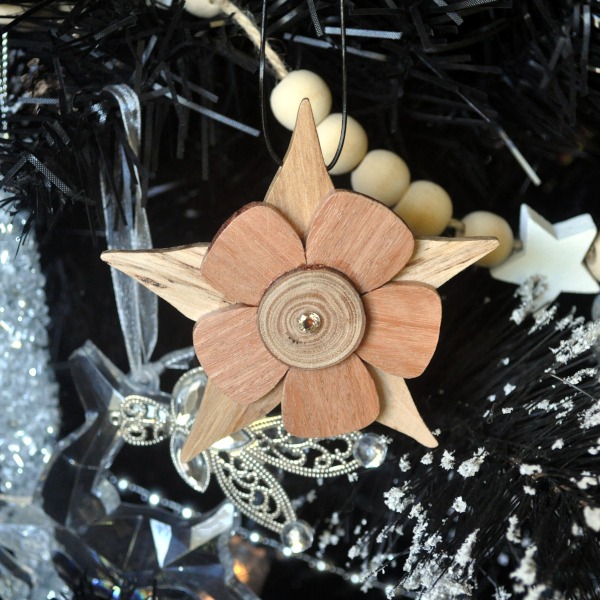 This piece is the result. A two layer design made using the darker heart wood and the lighter timber from the younger branches. The Christmas decoration is set with a 1ct zircon to make it shine that also has it's own story. It was one of the stones I found fossicking in the New England region of New South Wales. With the stone found, it was next taken to Thailand for cutting before being set into this piece.
Further details on how I made the star can be seen on my How to make a Christmas Star page.
If you happen to know someone with a child on the way and want to give them something unique. I'm more than happy to make you something similar. Just get in touch using the Contact Page and we can come up with something special.